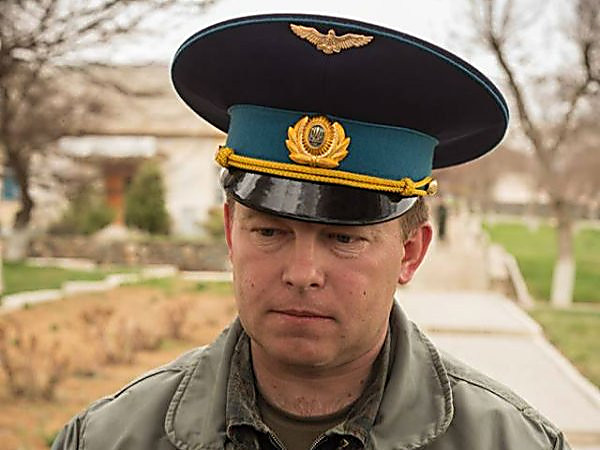 Colonel Yuliy Mamchur, who is now on Ukrainian controlled territory, has described Russian attempts to have him betray Ukraine.
Mamchur's comments were recounted by journalist Yuriy Butusov on his Facebook page, reports Ukrainska Pravda, March 26.
"I just spoke on the phone with Colonel Yuliy Mamchur some twenty minutes after he found himself on territory controlled by Ukrainian troops. The contact was facilitated by Andriy Senchenko, the deputy head of the Presidential Administration responsible for Crimean issues," Butusov writes.
"I was kept in solitary confinement for 3.5 days," Mamchur told Butusov. "The first day unknown Russian military persons talked to me constantly, trying to convince me to betray my military oath to the people of Ukraine and to go over to serve the Russian army," Mamchur said.
"Then there was psychological pressure. I wasn't allowed to sleep. They banged on the door constantly. My health is fine. My mood is combative. What will I do next? First, I'll take a shower, then I'll decide. Glory to Ukraine," he said, according to Butusov.
As has been reported, an assault took place at the Belbek airbase on March 22 . Representatives of the "Crimean self-defense" invaded the territory of the military unit. The gates were partly broken with the help of BTR tanks. Sources confirm that shots were heard during the assault and that at least 6 tanks were involved. The unit's commander was kidnapped by Russian troops. Later is was revealed that Yuliy Mamchur had been arrested and taken to the military prison in Sevastopol. Late on March 26, Mamchur and other officers were dispatched to the mainland.
Source: http://www.pravda.com.ua/news/2014/03/26/7020450/
Translated by Anna Mostovych