EYEWITNESS ACCOUNT: What happened at Belbeck base.
Voices of Ukraine
Pavel Nikulin has spent several days at the Sevastopol military unit near Belbeck airfield, which was occupied by "polite people" without military chevrons
ByPavel Nikulin
Translated by Anna Danilova and edited by Voices of Ukraine
Source: http://www.colta.ru/articles/society/2327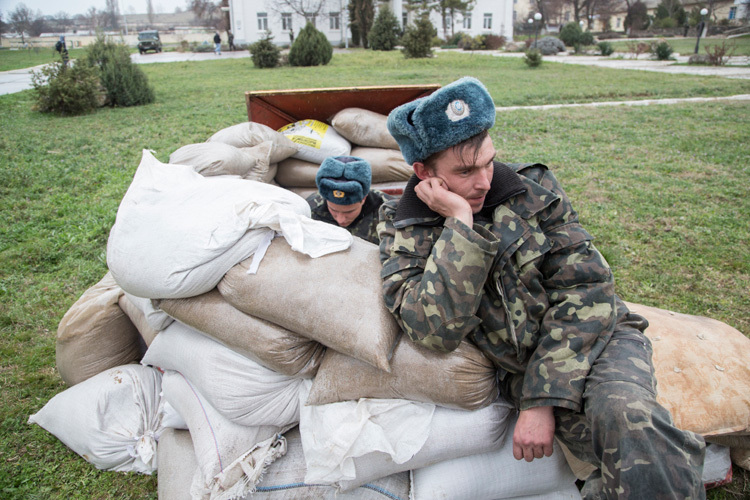 © Vadim Braidov
My defense
Part of the Belbeck military unit is more like a Soviet sanatorium than a strategic military facility. It's not just the old buildings, walking distance to the sea and its location in the suburbs of Sevastopol. The military men of the unit themselves — contract servicemen who are 30-40 years old — look more like early-retired turners and metalworkers, but for sure not professional killers. They usually take weapons in hand only when they mount guard. The unit's main function is to maintain the readiness of aircraft and runways. In private conversations, they do not use titles and they use [the familiar] "man" when addressing each other.
View original post 3,123 more words